In your visit to Mallorca, you will soon realize that you have many different plans at your fingertips. Whether you're going as a couple, as a family or with friends, the facets that the island of Mallorca is offering you will not leave you indifferent. In this case, we are going to tell you about a very special place, in a small town that, like an open-air museum, offers you a unique tour through the regions that make up our country, with the architectural and cultural richness that such a visit supposes.
It will be as if you had traveled many places of interest throughout Spain, but together, in one place you can come to walk, eat and enjoy throughout the year. Should we start the trip?
It was designed and built in 1965 and inaugurated two years later by the Spanish historian and architect Fernando Chueca Goitia. Since then, the Spanish Village has had the mission to portray some of the most emblematic squares, avenues and buildings of the Spanish towns. And that in just 6365 square meters!
A journey through history
The "Pueblo Español" is in Palma de Mallorca, in the neighborhood of Son Espanyolet (maybe just the area receives this name precisely because of these facilities). And you will not lack architectural pieces to visit, like reproductions of the originals that are located throughout the Spanish geography. You will see many churches, fortifications, palaces that will immerse you in an authentic journey through Spanish history.
With an amazing level of detail, each of the regions that are inside the enclosure brings us closer to the architecture of Spain, and to history, which includes the legacy left by the Muslim occupation.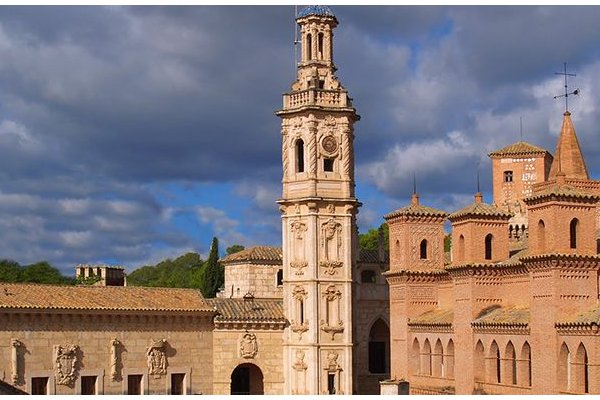 If your idea of ??doing Tourism in Mallorca is to immerse yourself in culture and know what the country can offer you, this place is for you. It is a reflection of our historical tradition, being undoubtedly a peculiar museum, where also, as if it were a theme park for adults, you can get closer to the varied cuisine and crafts of each region. This is because, within the Spanish Village, there are many bars and restaurants. In addition to a series of squares in the old town of the most emblematic cities, such as Granada, Toledo and Seville, among others.
Other sites of special interest include the El Greco house (Toledo), the Hermitage of San Antonio and the Patio de Los Arrayanes de la Alhambra (Granada). At the same time, the Spanish Village is also the place chosen to place numerous professional events, congresses and conferences at the Convention Center, belonging to the Palacio de Congresos de Mallorca.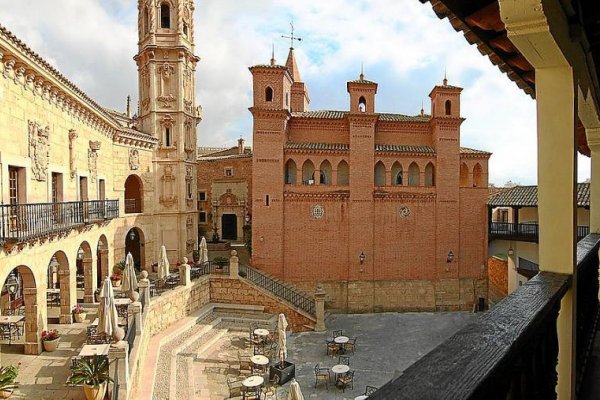 More details about the Spanish Village
The Spanish Village (El Pueblo Español) is open from 9 am throughout the week. The lights turn off at 8pm. Hence, Tuesdays, Wednesdays, Thursdays and Sundays, lights turn off at 12 o'clock at night. Fridays at 3 o'clock in the morning and, since the nightlife inside is very lively, on Saturdays it is open until 4 o'clock in the morning.
In the case of stores, they open their doors at ten o'clock in the morning, where they will attend you until 8 p.m in the winter season. But if you want to go to the Fran Daurel Museum of Contemporary Art, your schedule goes from 10 a.m to 7 p.m.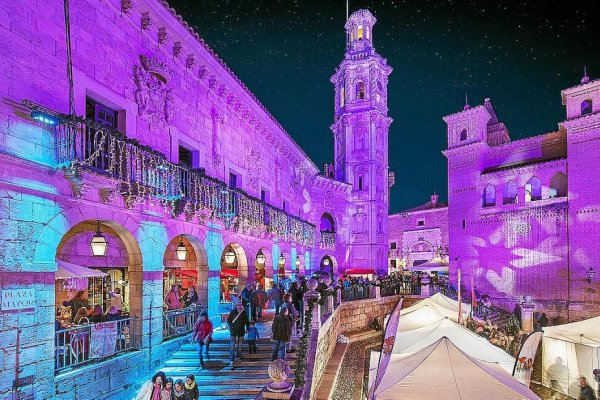 You can buy your tickets through their website. And, to get to the site, you have it very easy if you have decided to rent a car on your trip to Mallorca, although it will also be easy if you have to move with public transport, or if you prefer to spend a few minutes on foot to get there.
As always, from the Hotel Palladium Palma we will be happy to assist you and help you to access the Spanish Village in the best conditions.
Photo credits: mallorcaholidays.es, tripadvisor.es, ultimahora.es
Tags