Thick with art galleries, estate agencies and restaurants, the town has an affluent air, a pleasant promenade for a walk and a waterfront meal. Despite all the development and property construction, this is a relaxed west-coast base for water sports (sailing, diving and the like) and kicking back on the coves that spread picturesquely to the south.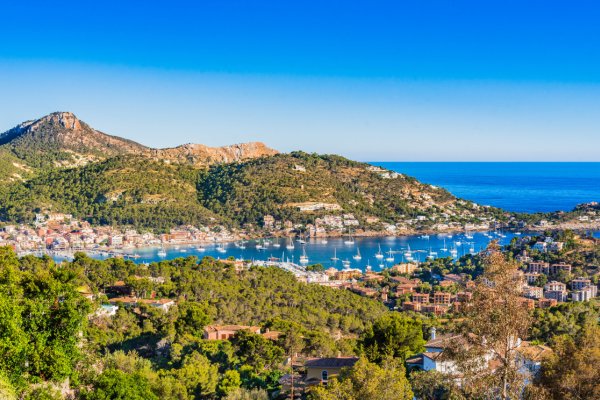 Yes, I'm talking about Port d'Andratx that surrounds a fine, long natural bay and attracts yachting fans from far and wide, having an international beat rather than a Mallorcan one. In a few words, Port d'Andratx is a wonderful fishing village that also manages to be one of Mallorca's classiest resorts from the island.
Many consider it the loveliest harbour in the Mediterranean – a stylish port, with a well-maintained and equipped yacht club offering more than 450 berths. Located in a stunning coastal stretch, Port d'Andratx's main attractions are its crystal clear coves and lively bars and restaurants. These being said, let's take them one by one.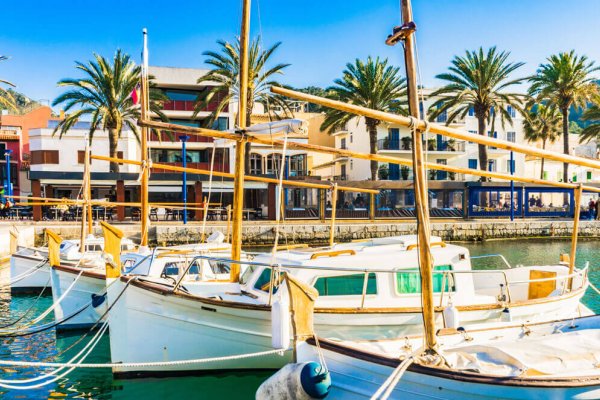 The harbour front is lined with restaurants and it's very easy to have a look at their menus before deciding which one suits your tastes before booking a table. Also, being a fishing village, seafood is the main offering in town with menus full of delicious Mediterranean recipes showcasing fresh fish and shellfish caught in the nearby waters.
When it comes to shopping, there you'll find a main strip of shopping along the beach front and a huddle of back-street shops in the steeply rising hills that surround the town. But what is more important is that, this area of Mallorca is also blessed with glorious countryside!
The main island of the coast is Sa Dragonera which has been a Natural Park since 1995. From here you can take a short boat trip over to the island and explore the hiking trails and coves getting friendly with the many native lizards who live here! Well… yes! The major attraction beside the coves and their amazing restaurants is its beautiful beach and mountain setting.
For a small place there you have a surprisingly large choices and also many things to do within an easy distance but most visitors are happy to sip a drink in the port as the fisherman bustle away at their work.
Port d'Andratx is very popular and relatively expensive compared to other resorts on the island but of course, the town is certainly worth a visit as it provides a glimpse of the authentic lifestyle of the locals people going about their business. Give it a try! You will love it!
Tags