Next to the very well-known cathedral, symbol of religious power, there is the royal palace of the Almudaina, a symbol of civil power. Here the Arabs settled and, after the Reconquista, it has hosted the courts of the kingdoms of Mallorca, Aragon and Spain.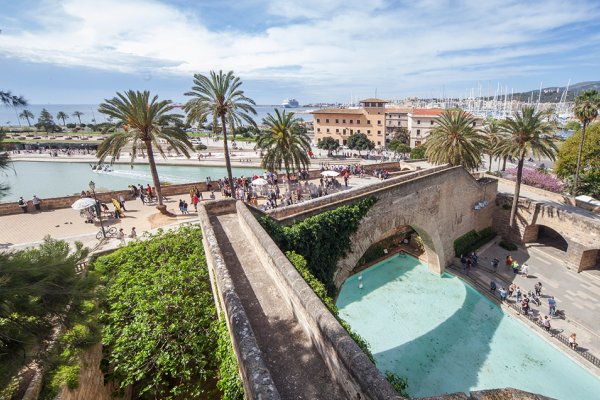 A bit of history
The remains of the Arab baths, the collections of Flemish tapestries and antique clocks, the rooms full of pomp all this and something else you will find in the royal palace of Almudaina. Did you know that Almudaina is a word of Arabic origin? It is the diminutive of madina, which means city.
It is something like a citadel, the fortified nucleus of the city. The old Arab fortress was rebuilt at the beginning of the 14th century by King James II following the model of the royal palace of Perpignan. We can say that we have seen the two royal palaces of the Kingdom of Mallorca.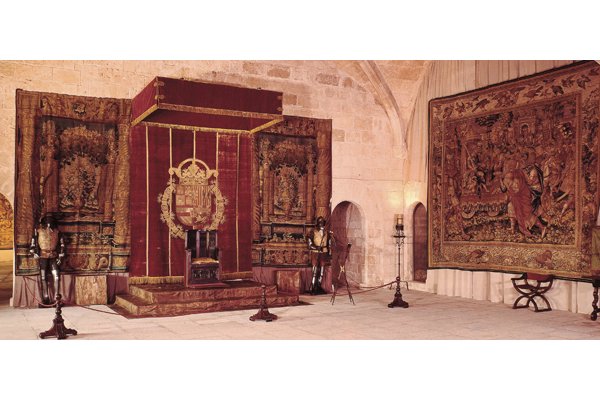 Useful details
Tickets can be bought online, visiting the Palace's webpage. A regular visit lasts for approximately 40 minutes. Take into account that local holidys are days in which the Palace will be closed for the entire day, as well as the moments in which an official act is being holded.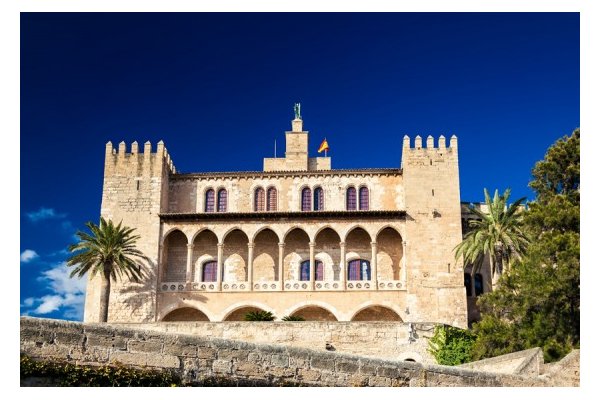 Photo credits: patrimonionacional.es, gvam.es, es.dreamstime.com, and turbopass.com
Tags