Continuing our series of describing Palma's iconic buildings, today we are going to present you a new beautiful place, that's just next to the royal palace of the Almudaina: the "Hort del Rei" – "orchard of the king". It is made of small gardens that in the past were also royal property and included fruit trees, vegetables, medicinal plants and ornamental plants. This is the actual source of the name.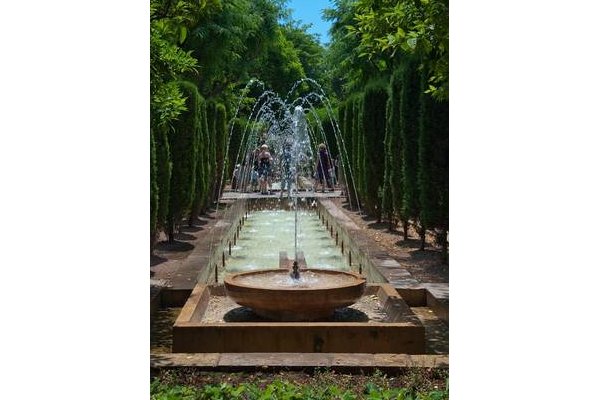 Now they are public and there's just a little left of all this remains but they are very cute and, with their water games, they have that Arab touch that will bring you back, for a moment, to al-Ándalus.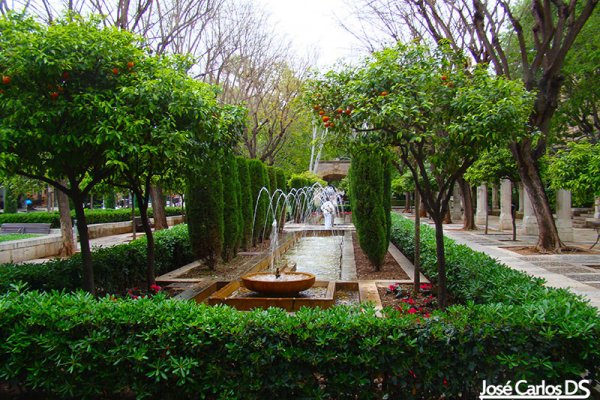 A bit of history
As previously said, these gardens are located at the foot of the Royal Palace of Almudaina, or Alcázar Real, this being one of the residences of the Spanish royal family and managed by National Heritage. Although when the king goes to Mallorca he stays at the Marivent Palace.
This Royal Palace of Almudaina is a construction from the Roman era but with remains of the Arab Alcazaba, from the 12th and 13th centuries and later in the 14th century it was converted into a castle under the reign of Jaime II. The gardens were modified over the centuries until the last layout of the 70's.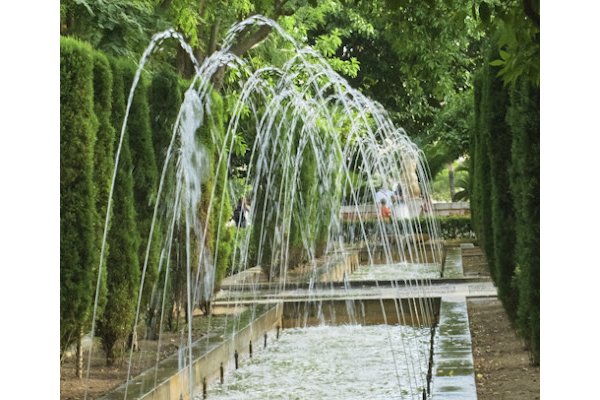 Back to our times
All in all, S'Hort del Rei was a very important work to put in value the architectural heritage of the most primitive Palma, alongside Almudaina, the arch of the royal shipyards and the cathedral. They all have contributed to building the local identity of the city, being the emblems of modern Palma de Mallorca.
Photo credits: es.123rf.com, elblogdelatabla.com, laproximaparada.com, and tripadvisor.es
Tags