At no more than 2 hours, by train – by car should be faster-, away from Palma, you can find the amazing Caves of Drach. If you have a longer staying in Palma (more than 3 days, recommendable), this visit has to be a must! Below, we'll explain ourselves.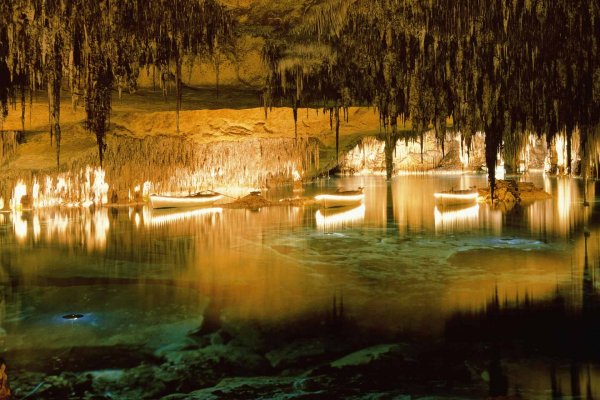 Firstly…
The Caves of Drach were already known during the Middle Ages, and were explored in the year 1880 when the cave where the lake that bears his name was discovered. Afterwards, from 1922 to 1935 the cave was conditioned to be visited, opening a new entrance, tracing paths, stairs and above all, with the realization of electric lighting designed by engineer Mr. Buigas.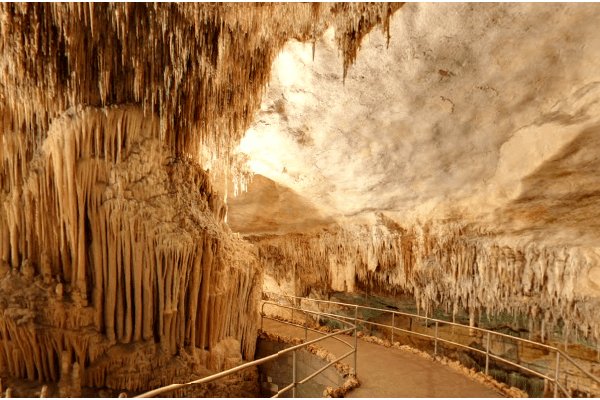 Therefore, we are talking about a touristic attraction with a powerful historic relevance. This might explain why it is considered one of the most visited nature gems of the Balearic Islands.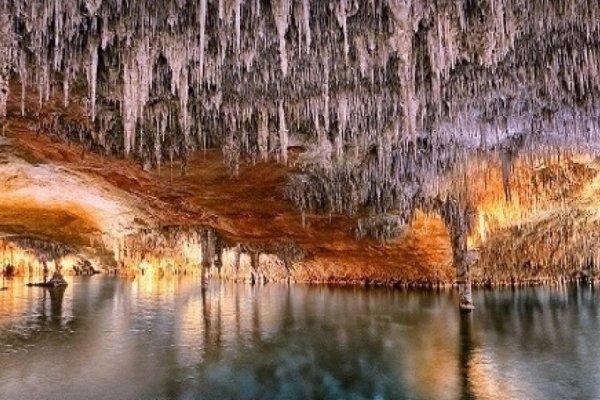 Some practical details
In order to know how to plan your trip, it's important to know that the visit lasts about an hour, and the tour is about 1,200 meters, and includes a boat ride through Lake Martel.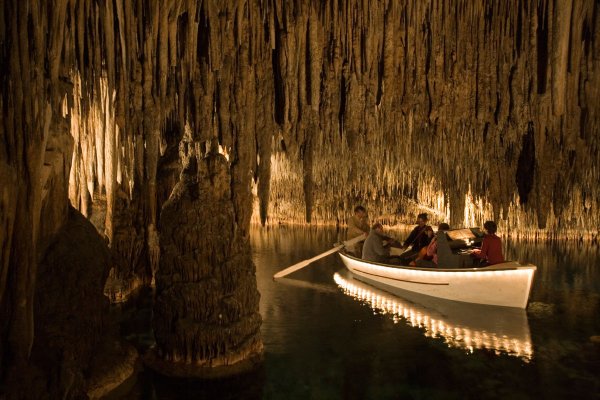 The interior temperature is about 21ºC, and the humidity is 80%. After having finished the nice boat ride, in the interior, you'll listen and see a beautiful show of music and lights. All this being possible inside the cave.
More ways of getting there
If using a RENFE connection does not result so appealing for your tastes, you could try to take a bus from the center of Palma. It takes you to the other side of the island, to the town of Porto-Cristo.
If you're trying to find a solution that best fits your needs, you might consider accessing their own webpage, because they have an entire section dedicated to that, in which you can find your way up from every point of the island.
Without any doubts, going a little bit "down deeper", will help you relax, in a totally safe, interesting, appealing  and comfortable environment. At the end of the day, you'll see that it is totally worth the pain!
Photo credits: cuevasdeldrach.com, besttransfers-mallorca.com, es.blastingnews.com, shorebee.com and click-mallorca.com
Tags