Today we travel to the Middle Ages. The castle of Capdepera, is the original nucleus of the municipality. It was built in 1300 by order of King Jaume II on the remains of a Muslim village to control the area and all the maritime communication with neighboring islands.
Legend has it that Jaume I ordered large bonfires to be lit in the place occupied by the castle today, which are clearly visible from Menorca, where the Muslims took them as a sign of a great army. This strategy precipitated the capitulation of the city and the signing of the Treaty of Capdepera, for which Menorca became tributary to the Crown of Aragon.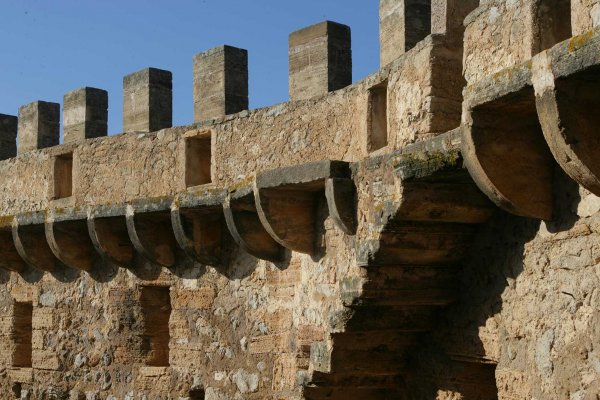 The extensive Gothic wall can be seen with ease, as it was finished in 1386, the Church of Our Lady of the Hope, erected in century XIV with extensions in century XVI and the tower of Miquel Nunis, that belongs to the X-XI centuries, located in  the highest point of the enclosure.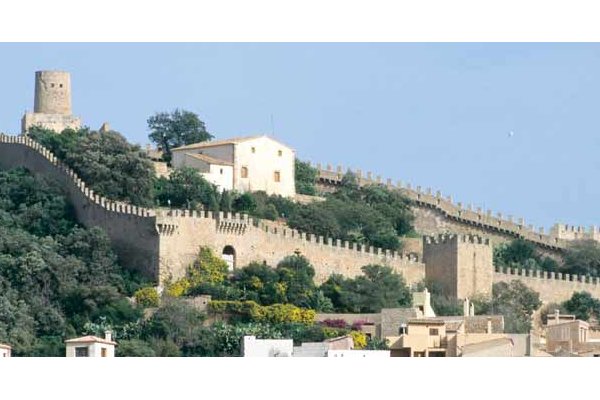 In the eighteenth century it became a military barracks under the authority of a governor, whose house is still preserved in the enclosure.  The military abandoned the castle in 1854 and at the end of the 20th century the building was donated to the City Council of Capdepera.
A little history
Much of the population of Capdepera was not in favor of leaving their land to live inside the fortification, popularly known as the castle of Capdepera.  For this reason, the population was ordered to arm themselves at night inside the compound to reinforce their defense.  Initially fifty houses were built inside the fortification that at the end of the 16th century, due to the great number of pirate and corsair landings of the time, would become more than one hundred and fifty.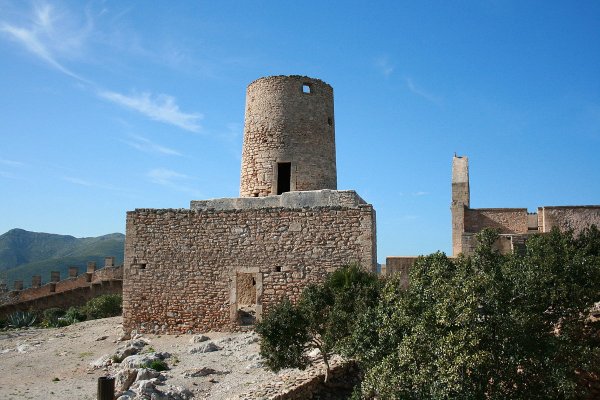 In the highest part we can see the temple of Nostra Senyora de l'Esperança belonging to the 14th century and the Miquel Nunis tower, which is the oldest element of the complex (corresponding to the X-XI centuries).  This building has a square floor and houses a windmill called molí d'en Cofeta.
The wall that surrounds the enclosure is of gothic style, with a military character of the XIII and XIV centuries.  On its east and south sides were added four towers, which are the tower of Sa Boira, the tower d'en Banya, the tower of ses Dames and the tower dels Costerans.  Currently, the main portals are the Portalet and the Rei Jaume portal. The two portals have machicolations, arbor and guard corps, with a pointed arch vault cover.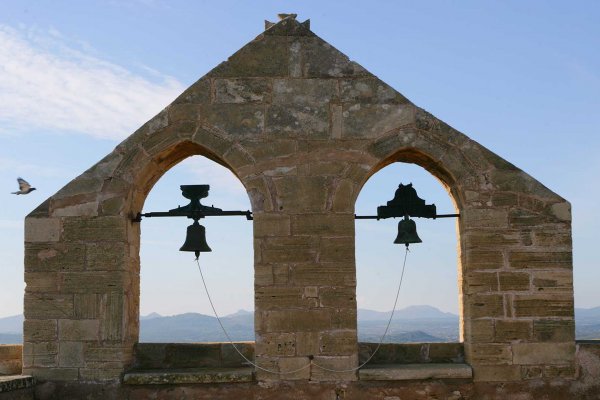 The schedule of visits, to embark on this trip to the Middle Ages, is from Wednesday to Sunday at 11.00, 12.00 and 13.00.
You can get to Capdepera in different ways, both with public transport and with your own car, and at our Hotel Palladium Palma we will be happy to advise you.
Photo credits:illesbalears.travel, ultimahora.es, es.wikipedia.org
Tags