Actually, depending on what you are looking for on your trip to Mallorca, any time of the year can bring you great joys, because, thanks to the versatility of this island, it fits all travel styles you may need.
However, today, September 9, we will build on the wonderful climate that this island offers us now in the passage between summer and autumn, for many the best time of the year …
Why?
Because the sun still shines brightly, even though the nights are cooler, something that our bodies appreciate, and in addition, the typical agglomerations of August have largely disappeared, leaving us an island where it is easier to travel, and  in which we will again feel the connection with the earth and nature.
Mediterranean character
As you know, Palma de Mallorca enjoys a typically Mediterranean climate accentuated by its geographical location by being a small bay protected from winds and sea currents.  The average temperatures during the month of September are usually around 18ºC and 27ºC and the water temperature around 24ºC, so during these weeks you can still take advantage of the beach and enjoy the beach vacations you were looking for.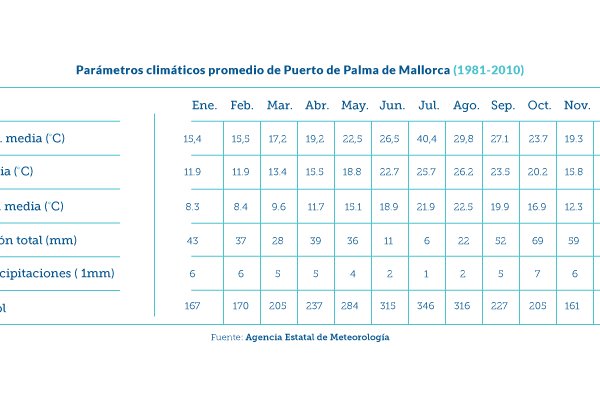 The sun shines for 8 hours a day with an insolation rate that begins to decrease, although it is still good to make the most out of the day.  In September in Palma de Mallorca it usually rains for six days a month with a 54mm accumulated rainfall rate.  As for the weather comfort index, this is 85/100, still very good.  That's what the figures say based on a calculation made on historical data from the last 10 years.
Prepare your suitcase now!  Because, on your next trip to Mallorca, if you do not postpone it more, you can enjoy that balance between sun, at peak times, and a cooler environment, which allows us to walk without catching a sunstroke, sleep soundly, and leave  aside all those days when you started to sweat a few minutes after getting out of the shower.  Thus, it will be easier to make excursions and to know places that, in the middle of July and August, are an ordeal…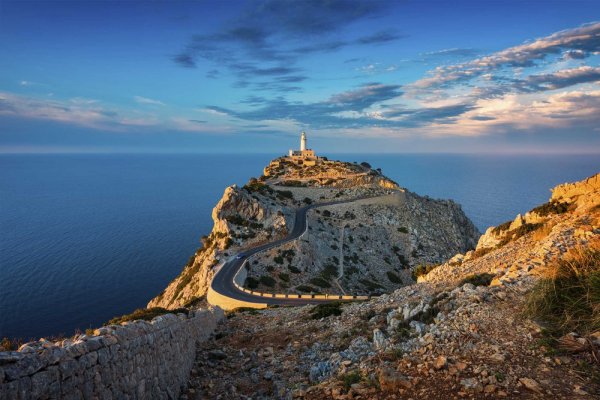 Because the key is in the balance, and in September, that is what the Mallorcan climate offers us.
We are waiting for you at the Palladium Palma Hotel, so you can enjoy everything that Palma de Mallorca has to offer.  Check our blog to get ideas!
Photo credits: mallorcagolfisland.com, elviajero.elpais.com, traveler.es
Tags