Hidden in the wild and rugged UNESCO called Tramuntana Mountains, the beautiful village of Estellencs offers for those who enjoy a little more independence while they're away, a haven of an old and magic world. Estellencs is a metropolitan area located on the Mallorca Island and it lies on the Balearic Island in Spain, the area being governed by the town of the same name. The exact location of the city is amid the Mediterranean Sea and Tramuntana mountain range, more precisely on the slopes of Mount Galatzo which is around 1,026 metres high.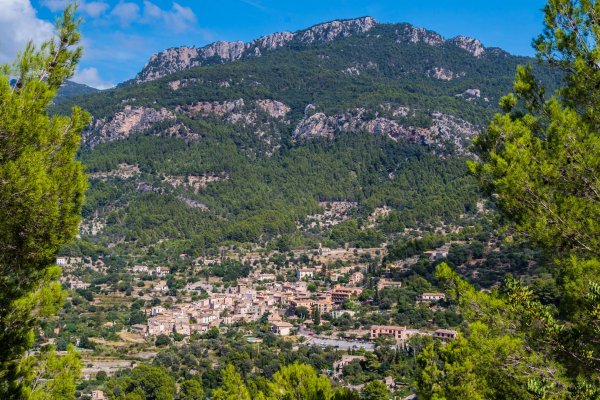 Discover Estellencs
The village is a perfect example of ancient Mallorcan life in the mountains with traditional terraced stone houses lining quaint cobbled streets. Clean stone streets, historic facades, sprawling creepers and bright bursts of flowers; the village with the lowest population in Mallorca demands a little of its visitors except to connect with the serenity of their surroundings. It's no surprise when the walkers and cyclists are particularly drawn to this area. The route to Estellenc is stunning and an attraction in its own right. One main road connects the village to its neighbouring towns of Andratx and Banyalbufar. On one side you have the dramatic and changing face of the mountain, on the other the deep blue Mediterranean sea stretching into the distance.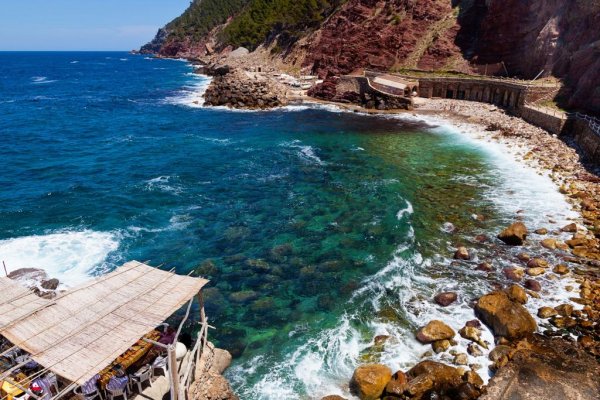 Amazing, right? The land is at times arid and sparsely vegetated, other times thickly covered with pines and because of that, here you can enjoy relaxing walks on lots of different walking trails in the area. Perhaps the most famous is the walk up Mount Galatzo (1,025m), which takes just over two hours to reach the summit. You must try! Is beautiful!
This city is perhaps the best when it comes to heritage, cultural values and natural beauty. Someone said that life is all about the journey, not the destination. Well, the good news is that on this enchanting little trip you can have it both ways. Estellenc it's not a crowded place, counting – just over 300 residents and only a handful of cafés and restaurants, plus one small shop called "Un Poco de Toto", literally, "A Little Bit of Everything". Another tourist attractions is the San Joan Baptista church and a the tower named "Tem Alemany'" which you will surely want to love as soon as you will visit the village. The gentle rhythm is just another part of its charm. For sure you already have your own favourite place and if you haven't, set out right away and discover this one. Now is the perfect time to explore because low season is perfect to see the best of Mallorca!
Tags