From the very beginning we know that every city has its emblems. But, the problem is that not always a museum, a shopping center or whatsoever building has to be the only significant attraction. This being the case, we will propose you a different approach: exploring streets.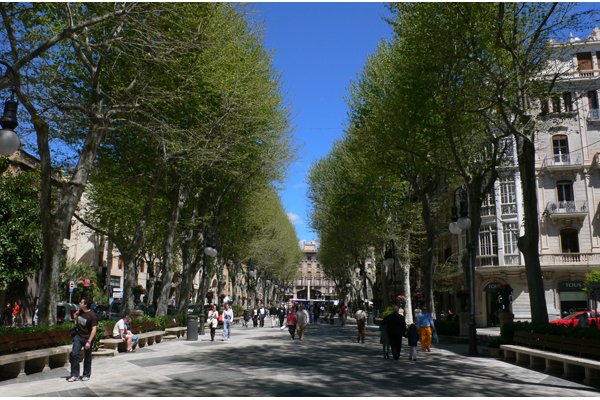 Visiting everything by foot
It's been said that you get to know a city only when you've made your way through all the streets and avenues that it has. During your trips of discovering Palma de Mallorca, there are two streets which you can´t miss: La Rambla and Passeig des Born.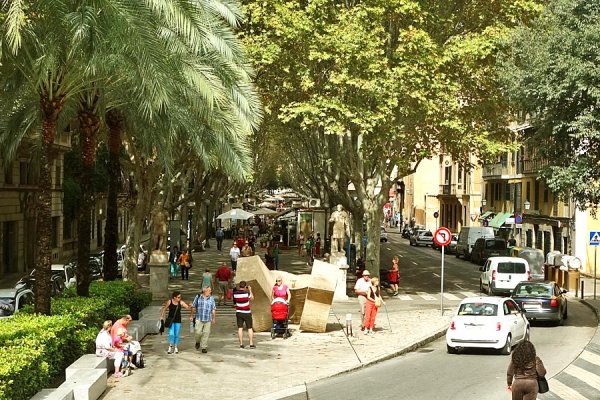 La Rambla
No. You are not in Barcelona. We know that every time this name comes up, you might think that we are talking about Gaudi's city, but there are many more streets that have this name in Spain.
Therefore, La Rambla boulevard which has grown on top of the old riverbed of La Riera, offers a huge variety of floristry stalls. To reach this boulevard, everything you need to do is to go down the stairs from Plaça Major. During your little excursion on La Rambla, you might come across with small streets, full with equally cozy and characterful pubs.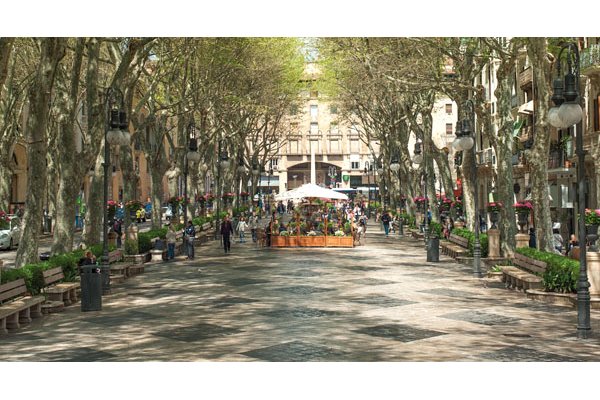 Passeig des Born
The second street that we were talking you about is the unmissable Passeig des Born. It connects the Plaza Juan Carlos I to the Avenida de Antonio Maura. This boulevard is decorated with Sphynx statues, two on each side, and is lined with tall trees creating a peaceful, shady walkway.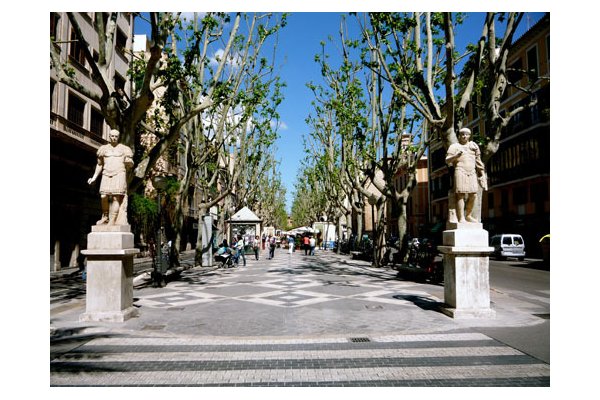 Moreover, as it was expected, you can find many bars and restaurants, where you can try out some traditional dishes of Majorca. Save some time to walk a little bit through this pleasant boulevard and stop for a coffee or a beer, you won't regret it!
It almost feels like Christmas…?
As a funny fact, you might want to know that along the Passeig des Born you can find a selection of designer boutiques, with tailor-made products, which convert it automatically in one of the busiest shopping areas in the city. During the Christmas season, the boulevard gains its own charm, for being beautifully decorated with overwhelming illuminations.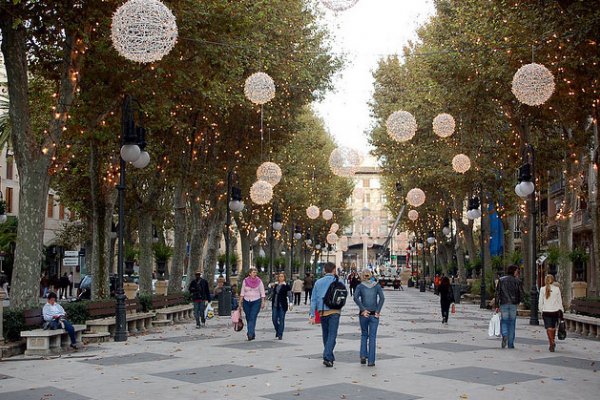 Photo credits: mallorcaphotoblog.com, jazclass.aust.com, inpalma.com, baleareslive.com, javool.com and amadipesment.org
Tags