The island of Mallorca is a place too good to not share all its wonders with you. It is a fairytale, a place unchanged by time and unaffected by the outside world. These being said, today it will be about one of its magical places, named Playa de Muro – a large beach in the southern part of Alcúdia.
As is mentioned above, Playa de Muro is one of the largest beaches in Mallorca and a real heaven on earth. Here, you'll find countless ways to spend a great day on the beach with lots of different types of food, water sports and plenty of other exciting and relaxing recreational activities to choose from. Yeah, you heard it well! Along the beach you'll find a large number of restaurants, bars, shops and hotels and many more can be found as well in the streets behind this precious place.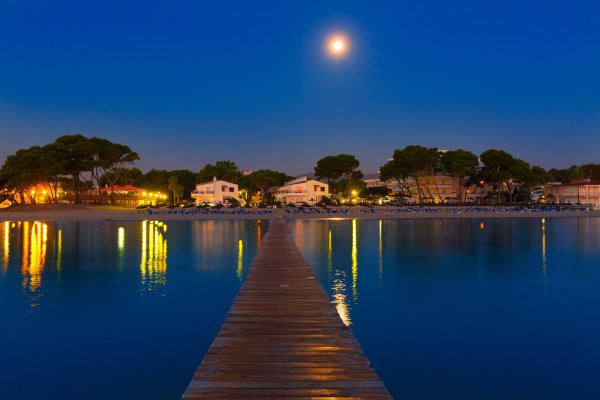 Right in the front of the sand area, there are several bars where you can enjoy a cocktail with a stunning view. Sounds good, right? If activities are your thing, then you are in the right place because this part of Mallorca is popular for sailing and other water sports, thanks to the large bay and favourable winds. Water-skiing, jet ski and paragliding can all be done here!
Families, couples, solo travellers and group friends, they are feeling here equally as at home and many of them come back again and again. When it comes to the sea side, well…the beach it has a fine, light sand which is very clean and well-kept. Its foreshore leads down to a gentle incline to the clear and shallow blue sea. It's shallow enough for kids to play safely, but if the wind is up, just note that Playa de Muro is less sheltered than the beach of Alcúdia and you may experience slightly bigger waves.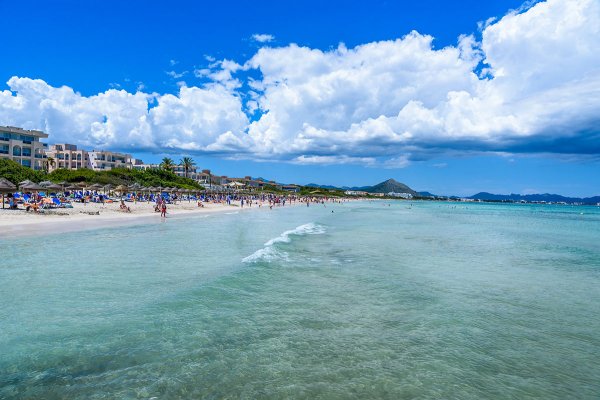 Playa de Muro is a beach for all ages and a place where you can relax and have fun. Also, you have so many options for leisure and shopping, all within walking distance that it makes so easy to spend a pleasant beach holiday. Here you can simply relax and enjoy the pleasures of this wonderful place!
Tags