If you were wondering whether Palma has a Muslim footprint or not, we really hope that this article would be of use. As a beginning point, we can say that indeed, there are few remains of that period. One of the most popular of them are the Arab Baths.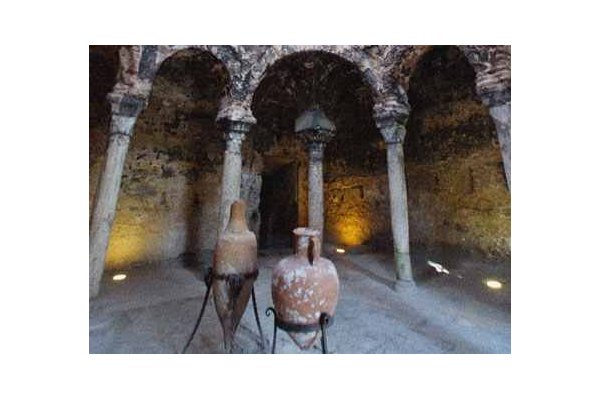 The Arab Baths
Of the Arab baths found in the manorial garden of Can Fontirroig there is not much left, only the central room destined to hot baths and another pair of annexed spaces. he central room is reserved for hot baths and another annex with a rectangular floor plan and a semi-circular vault. They are accessed through a portal, with a horseshoe arch. The room is square with a lateral corridor with half point roof, formed by twelve columns and horseshoe arches, under a dome made of bricks with skylights.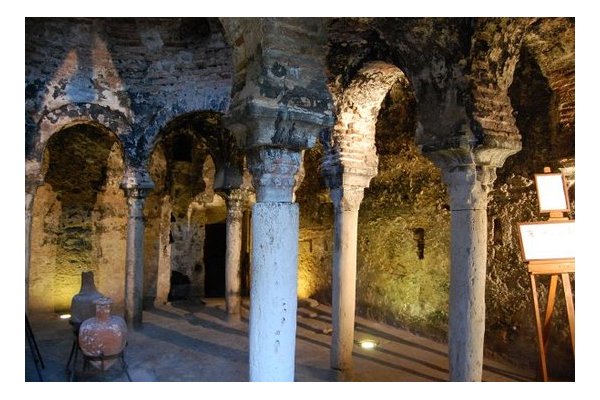 They are one of the few traces of Muslim architecture that remain in the city and that circular room, with its different columns, probably taken advantage of other constructions, has a lot of charm. You can see remains of chimneys and pipes of hot water or steam. A narrow corridor gave way to a room, which served as a dressing room, to pass into the warm room, the antechamber of the hot chamber or hammam. To finish the tour, would subtract the cold room, which has not been recorded.
A bit of history
Starting with the year 707, the first Arab landing was recorded in Mallorca. It seems that Abd Allah got the powers of Mallorca to accept a peace treaty, which guaranteed in exchange for the payment of a tax to the hacienda of the Caliphate, respect for their socio-economic and political structures, as well as the continuity of their religious beliefs.
In 903, Mallorca was definitively incorporated into the Muslim Umayyad dynasty, beginning the Arabization of the population. There followed a period of great growth and prosperity, which took place in Medina Mayurka, an important place of cultural irradiation within the Islamic world of the time.
Muslim Influence in Palma's contemporary architecture
Medina Mayurka, the current Palma, was re-founded by the Muslims on Roman remains. The Arabs transformed the ancient city from the 10th century on and built a complex hydraulic system for the urban center and its garden. They also built the fortress known as the Almudaina, which was transformed from the 13th century by the Catalan conquerors and built the Arab baths today a relic of that time.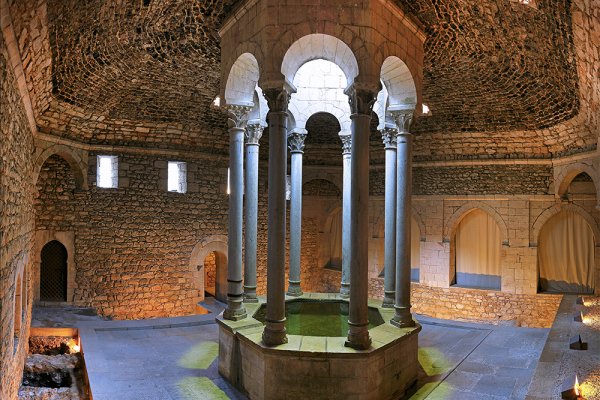 The Arab baths of Mallorca are considered the oldest witness of the Islamic architectural art and date back to the 10th century. Its function was not only the corporal cleaning, but also the spiritual one. Even today it is perceived in its atmosphere a relaxing halo that invades them. Surrounded by the noisy city, here lies a place of tranquility and reflection with an idyllic garden.
 Photo credits: palmavirtual.es, tripadvisor.se, banysarabs.org and tripwolf.com
Tags