It will take place this weekend, from 9 to 11 November, when Muro dresses in orange to host this annual event. An agricultural fair in which you can taste varied dishes, know peculiar recipes and attend contests to choose the largest pumpkin of the town.
Muro is a town located in the Pla de Mallorca region. It is a rural and picturesque village, with stone and sandstone buildings, crowned by the old church. It is an example of a traditional Mallorcan village. Muro has another location on the coast, called Playa de Muro, but today we are going to focus on the pumpkin fair, which takes place in the main square.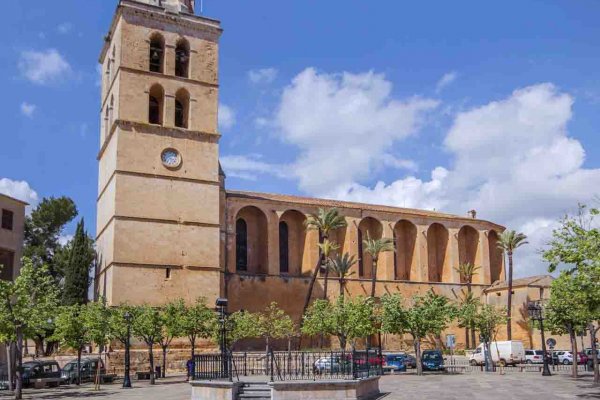 In Muro there are currently around 7,000 inhabitants and it is considered a comfortable and relaxed place, with residents of many nationalities. Once a year the whole town prepares for this Fira de Tardor, where the protagonist is the pumpkin. A vegetable that is found in many different varieties and that its larger specimens can reach 10 m in length and weigh between 18 and 36 kg.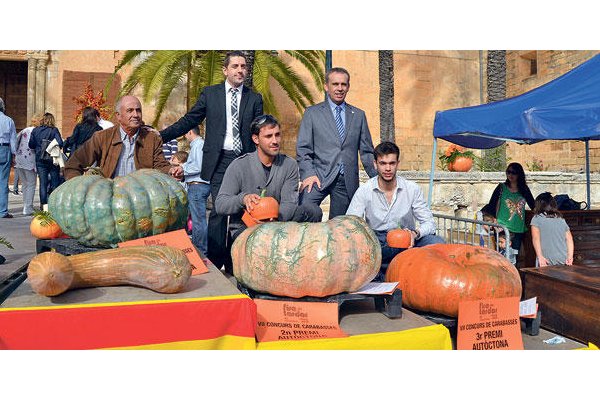 Pumpkin competition
The most important thing about the fair is the contest. The farmers of the island present their best and most voluminous pumpkins. This time the twelfth edition is celebrated, and as we can see in the images the pumpkins become really impressive.
By tradition, this fair always falls on the second Sunday of November. Formerly the fair was the essential appointment to buy the necessary elements for the killing season as well as the first Christmas nougat, but today is a reason for fun for the whole family. And a meeting point for Majorcan and residents.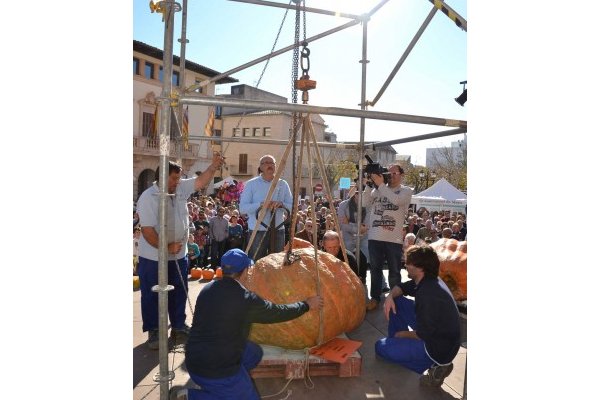 These days many activities will take place. From tastings of wines and cheeses (in the cloister of the convent), stalls with products made of pumpkin, kitchen samples and something very fun: In this autumn fair you can make your own route through bars and restaurants in the town of Muro, since all will offer some dish or tapa made with pumpkin
The "llanternes" of Muro
The last day of the fair has a very special experience. It is an ancient tradition that goes back several centuries. In the season of maturing pumpkins (autumn) the young wall farmers emptied the pumpkins, decorated them and placed a candle inside. This is how they created curious lanterns that are still being made today.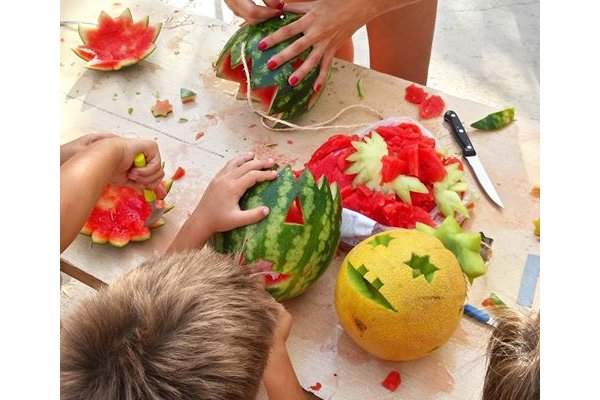 As a tradition, workshops are organized so that the youngest can learn to do it, so that, at nightfall, they can go out to the streets to sing old songs and get carried away by traditional dances while they walk their "llanternes", the lanterns made of pumpkin.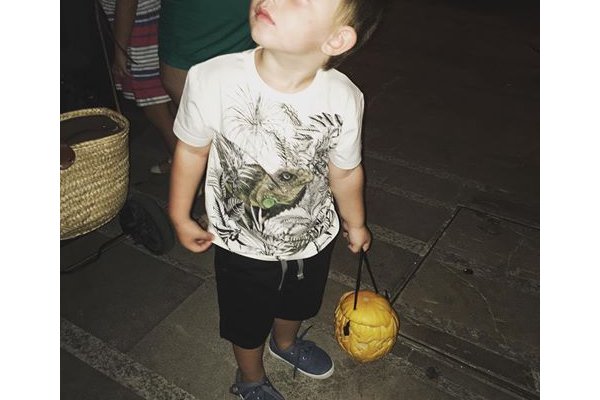 In the Hotel Palladium Palma we can give you all the information you need and also arrange for you to arrive at the Muro Pumpkin Fair without problems, to enjoy this very special event.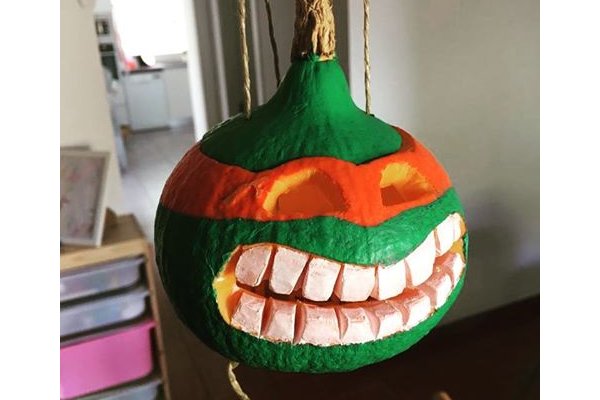 Credits: ajmuro.net, firesifestesmallorca.wordpress.com, diariodemallorca.es
Tags