Fly above the sea on a unique flyboard adventure in Mallorca and experience what it's like to fly out of water like "Iron man". Blast out of the water at high thrust and hover over the sea to experience the coolest water sport activity in the world. Flyboarding is the newest extreme water sport that has recently made the whole world go mental for. This kind of sport it uses the propulsion from a Jetski pushing water into a 45ft hose and out through a board strapped to your feet. Making the Jet outlets on the board fly you up to heights of 30ft just like a superhero and allowing you to dive into the water an shoot back out again just like a dolphin.
So, if you decide to experience this activity you'll have to know that flyboarding is very easy to learn. Therefore, if you're in vacation or you want to go soon, in Mallorca the excursion "Flyboard in Alcudia" will provide you with a unique experience while you fly over the crystal clear waters of the Mediterranean Sea on the north coast of the island.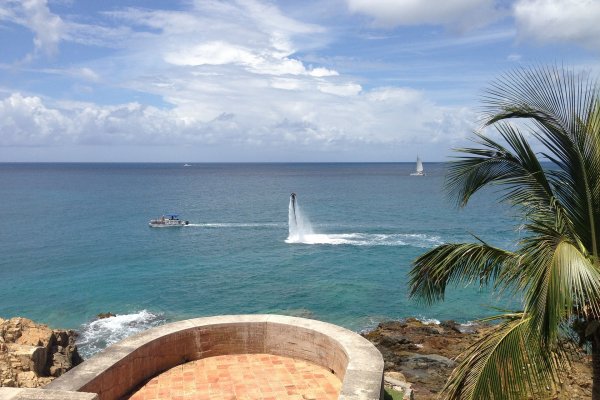 Easy to learn and fun for everyone whatever your age, the flyboard adventure will be safely monitored by an experienced instructor. There will also be someone on hand to take pictures with a waterproof camera so you can share the fun with your friends. For your safety, there is no speed involved and you're also well equipped with a life vest, helmet and a wet suit. The helmet is equipped with a microphone and speaker which provides instant two-way communication between you and the instructor. So, when it comes to fun, gather your friends and family or come on your own to learn how to fly over the water.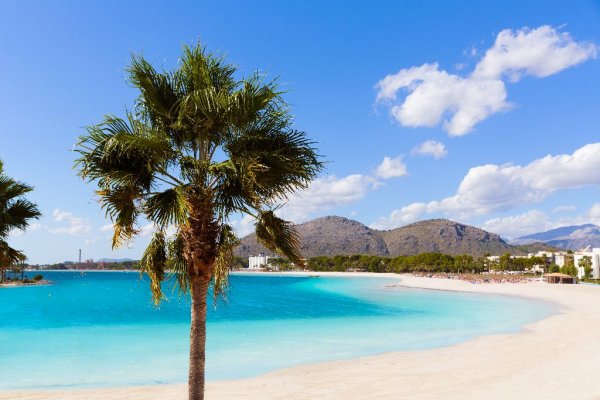 Your adventure will start right from the launch boat which will pick you up from the beach. Settle on board with background music and cold drinks provided for your comfort while your instructor will talk with you through the activity step-by-step and it will give you tips on how to become a flyboard pro! Experience the most exciting water sport on the planet with a 15-minute flyboard flight over Mallorca!
Tags