Today we are going to review one of the most photographic points of the whole island. It is located in the north, in the Cape of Formentor, near Pollensa and at one end of the Sierra de Tramuntana.
At the top of this point, past the legendary hotel Formentor, there is a very special viewpoint. In this place, with an elevation of 200 m above sea level. We are talking about the Sa Creueta viewpoint, the Majorcan corner where you will enjoy great views.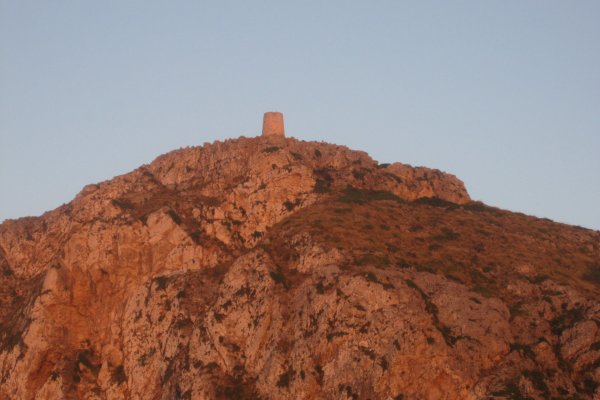 Prize for those who follow the path
Once you get up there (with your own car or rental), there is no problem in stopping at the viewpoint since there is space to park, where we are being received by a monument dedicated to Antonio Parietti Coll, who designed the viewpoint. The engineer also designed the 18 kilometers of road to the lighthouse.
The stairs carved in the rock guide us through this space of spectacular views to the end, where a couple of small circular esplanades allow us the best views, with the Colomer Island in the background.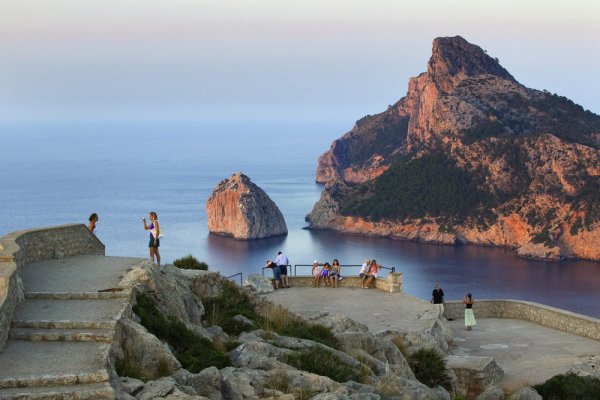 Your landscape will always be overwhelming but, on windy days, we recommend you to be very careful, and never underestimate the strength that the tramuntana wind may have.
A movie landscape
In this viewpoint the sunset can be a wonderful spectacle, admiring the pure beauty of the Mediterranean. There are always visitors and tourists in this area, wanting to enjoy its beauty. Do not be surprised if after sunset, people explode in applause.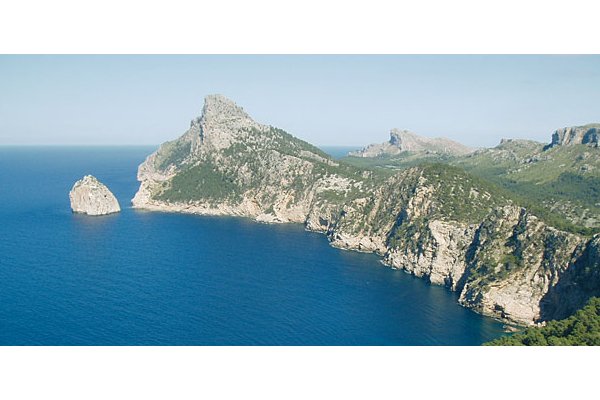 From this point you can take a secondary road of winding curves that leaves us directly in the watchtower of Albercuix, a space built at the end of the sixteenth century, located 390 meters above sea level. This place offers incredible panoramic views of the bay of Pollença.
And if we continue on the same road we reach to the beach of Formentor, some coves are fabulous and difficult to access. Afterwards, if you continue, you reach at the end of Cape Formentor with its lighthouse, from where on very clear days if you look to the north you can see how the island of Menorca is being outlined.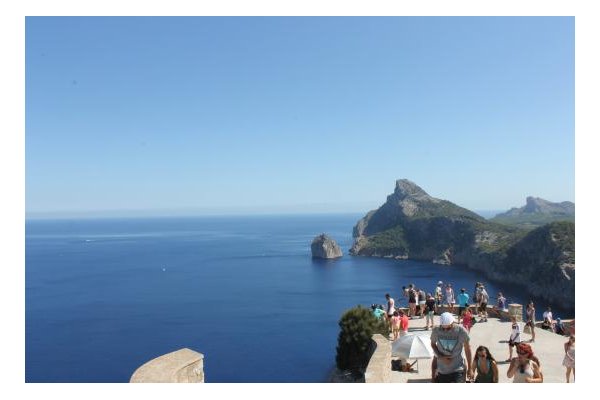 In short, the Mirador des Colomer or Sa Creueta can be the first stop of a pleasant excursion of about 18 kilometers on the peninsula of Formentor, where you will end up before the Sierra de Tramuntana with those breathtaking landscapes that combine sea and mountain.
Credits: Traveler.es, Tripadvisor.com, diariodelviajero.com
Tags