Can Pastilla is a family friendly beach in between the City of Palma and the airport. Being a part of an exclusivist resort, it has been built on purpose for those who want to take advantage of the extra urban silence.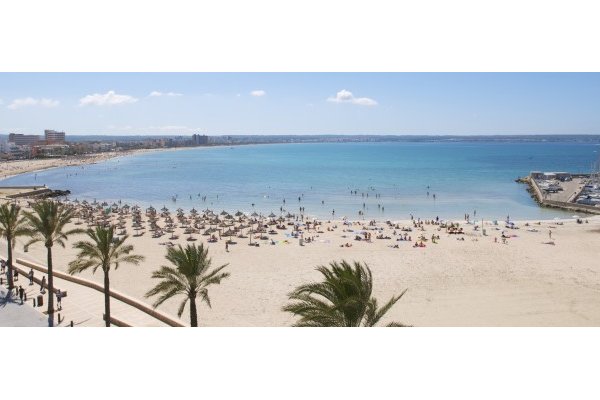 Major Attractions
What can you do in here? Well, swimming, sunbathing and building sandcastles. In other words, everything that you can do when you are on the beach, with the special "effect" of not being disturbed by the noise. If you are interested in history and/or architecture, the little curch of Sant Antonio de la Playa would be an amazing place to visit!
Shopping
 Taking into account the major importance that this chapter has in our lives, we feel the necessity of treating it separately. You have to know that here you can find whatever you would need for a perfect day at the beach! You just have to relax!
If you are a passionate of luxury products, on your way back to our hotel you can find whatever you need!
Photo credits: rumbo.es and tui.co.uk
Tags