Bellver Castle is a Gothic-style fortification, built in the 14th century, located 3 kms from Palma on a hill with views over the city of Palma. In fact, its name means "beautiful view" (from the old Catalan bell veer). Its peculiarity is that it is one of the few fortress with a spherical roof building
Inside the castle you will find the Museum of History of the City of Palma, which makes your visit almost obligatory.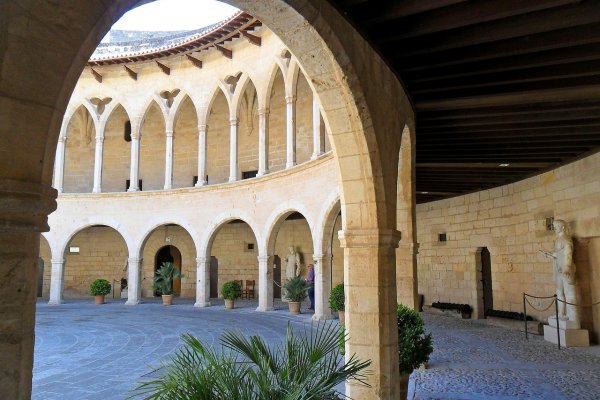 Castillo de Bellver
Home of Kings
It was inhabited by several kings such Jaime II, Sancho and Jaime III of Mallorca. It was also inhabited by King Juan I of Aragon, fleeing from the plague that attacked the continent.
It has to be emphasized its wall and circular patio and its elaborate cistern to store water.
Bellver Castle is located near Palma's "Paseo Marítimo", the road to the castle starts from the important Joan Miró Avenue.
Tags