At only 3 kilometers from Palma's city center, situated on a hill at 112.6 meters above sea level we find an impressive proof of architectural craftsmanship, which imposes a dominating personality over the bay, and over a great part of Majorca.
The uniqueness of the Bellver castle calls upon the fact that, even if prior attempts have been made in order to try to hunt out earlier evidencies of circular castles that could have served as models for the Majorcan castle it seems that the Bellver castle was in fact, ground-breaking.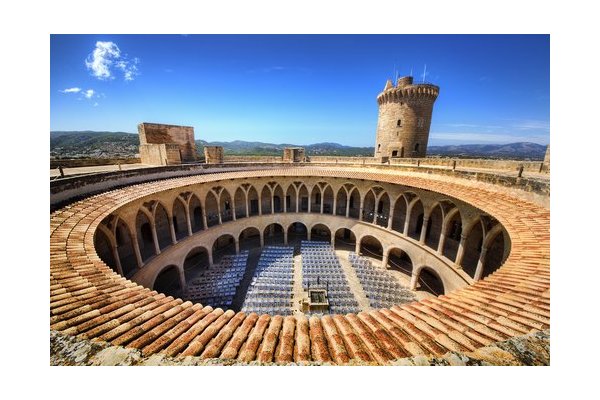 A mix of styles and functionalities
After being used as a royal residence for a bunch of years, this castle was the home of the island's main authorities and also started to be used as an eventual prison. After the well-known War of Spanish Succession, the castle got to be the island's principal political and military prison.
The interior of the castle is the place in which you can observe and admire all its majesty, and pay attention to the original mingle between a fortress style and the royal residence one, as it was firstly envisaged.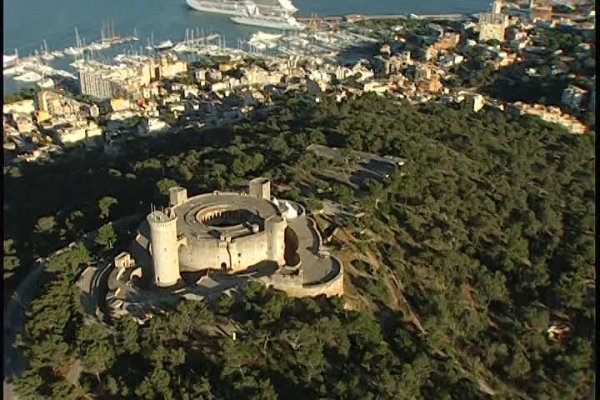 If it happens to go to Palma, you most certainly have to visit this wonderful castle!
Photo credits: mallorcawebsite.com and miviaje.com