Today we propose a fun plan, an adventure that the whole family can embark on. Riding in a hot air balloon can be an incredible experience. You will be able to discover Mallorca from the skies and enjoy its spectacular landscapes.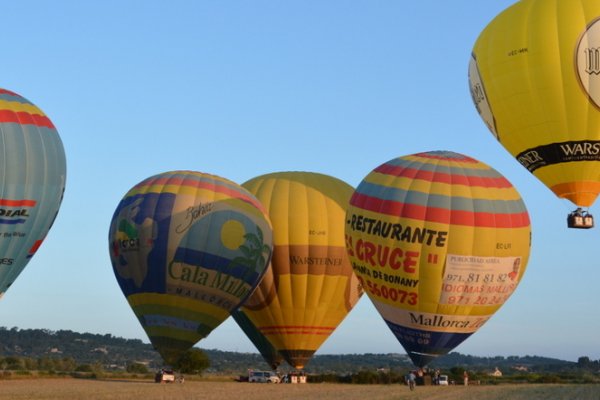 Discover Mallorca Ballons
With Mallorca Ballons you have a great trip at your fingertips, which is not just about flying, it's actually like travelling back in time. With this great plan you can fly over the Mallorcan coast, where you will be fascinated by the great beauty you will find along the way. You will literally have the world at your feet.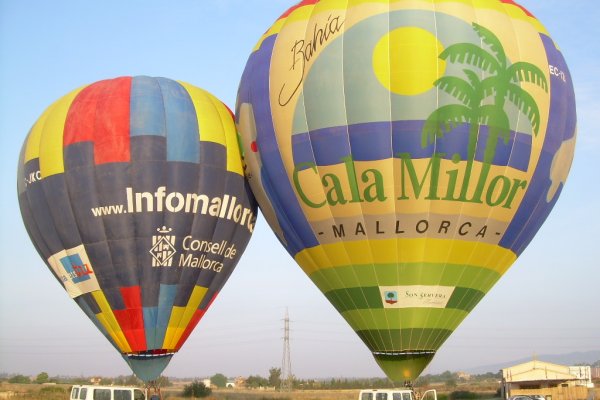 Of course, the balloon will be driven by an expert. All you have to do is ride, and enjoy. The balloon adventure lasts about 20 minutes, and during that time you can learn every step, which is very interesting. Once in the air, you will enjoy a magical and unrepeatable moment: the infinite Balearic beauty from a bird's eye view.
On the way up you can reach a height of up to 500 metres, from where you can see the whole island, and sometimes even Menorca and Cabrera.
The pilot will explain how the balloon and the aerostat work, or how he uses the wind currents to navigate, while he directs the trip, acting as a guide so that we can discover which towns and places we are observing from the sky. This type of flight is not one of those with rapid ascents and descents. Everything is very smooth, so it is suitable even for people who can get dizzy normally, and even for those who suffer from vertigo. It is a pleasant and thrilling ride.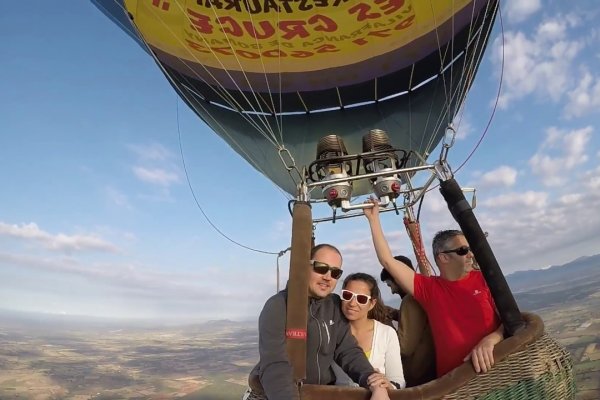 At the end, and after landing, the balloon is picked up, packed and loaded onto the trailer of the tracking vehicle to be driven back to the starting point from where it started. In fact, this could be the best experience of your life.
Photo Credits: atrapalo.com, mallorcaballoons.com, yumping.com
Tags