When it comes to the beaches of Mallorca, Cala Varques is a place that almost doesn't seem real because of its perfection. Situated between Porto Cristo and Cales de Mallorca at a distance of 10 kilometres from each of the two resorts, this is the most amazing place for those who don't like to share the beach with too many others. Here on the east coast, near the Calas de Mallorca, you'll be rewarded with clear turquoise waters and tranquillity. Cala Varques is the third special place which has made its way into our hearts with no doubt, very fast.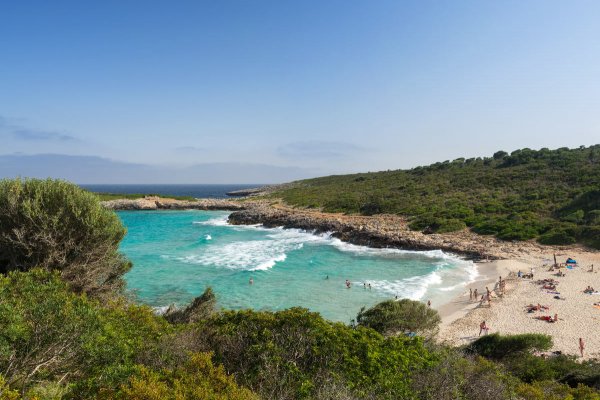 The beach is one of the quietest and unspoilt from the east coast being so isolated and is great for the independent travellers. Is situated inside a beautiful cove, which is surrounded by low cliffs and forest. This precious location it's reachable only by boat or on foot – which means that sometimes, you're likely to have this beach all to yourself, unless it gets visited by the cows in the nearby field!
Surrounded by pine woods and further back with pine clad hills, this area has no facilities in the range of services but is a very good excuse to bring it with you the best sandwiches and cold water for a unique picnic. You'll find here only virgin white sand and crystal clear waters to swim in. Even though are no restaurants in the area, sometimes you can find some offers for food and drinks from locals who are coming on the way to your needs.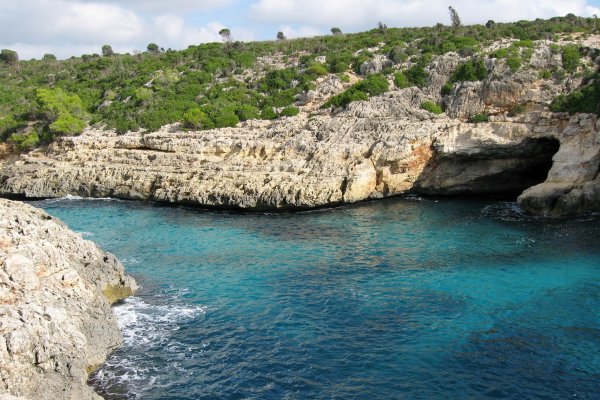 You can spot them on the rocks, on the north side of the beach where you will find a mix of cocktails and fresh sandwiches amongst other things. Also, Cala Varques holds a surprise for all of the underwater sports lovers – in one of the cliffs there is an entrance cavity that leads to over 500m of underground caves. The Snorkeling enthusiasts can see everything of what this bay in the east of Mallorca has to offer from the water. Snorkelers all over the world  are coming here for fun and passion, drawing the attention of others who follows them.
There is a real sense of wildness here – a welcome relief from the built up resorts that you find further up on the east coast of Mallorca . The time spent here was wrapped in surprising moments and wonderful bliss. Moments that will always make us come back at this little wonder of heaven.