Nature, peace and quiet, crystal clear waters, wild coves – all come together in this area to help ease daily stress. Ladies and gentlemen, welcome to Betlem, one of the quietest and least exploited areas from Mallorca. Situated near to a beach, in the northeastern part of the island, this corner of heaven is very well known for its amazing coastal hike from the Ermita de Betlem to Can Picafort and also for the easy walks with lots of opportunities for coffee breaks, swims in the sea and even a chance to take in some prehistoric ruins from around 500-10BC.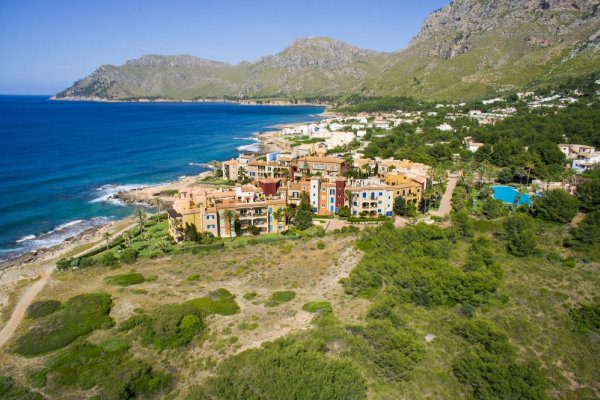 When it comes to its history, the name comes from the Ermita and was built in the 19th century at 322 metres above the sea level from the Congregación de los Ermitanos de San Pablo y San Antonio. In present, Betlem is a picturesque gated community at the foothill of the Sierra de Llevant mountain range. Away from mainstream tourism, this location it allows you to enjoy largely unspoilt, variegated coastal landscapes with scenic paths and hiking routes along the sea's dreamily romantic inlets and coves.
So, if you're a nature lover, then this is the perfect place! When it comes to food, in this little village you will find two cute restaurants and a grocery. Also, from Betlem you can make lovely excursions – there is a pretty marina, a charming sandy beach and a pleasant pedestrian promenade. How is mentioned above, only three kilometres away lies the coastal village of Colònia de Sant Pere, with its modern port and yacht club, quality restaurants, coffee shops, shopping possibilities and not far away, you can play golf or enjoy a horseback ride.
The charming medieval citadel of Arta is also near-by. More exactly, at only 10 minutes from Betlem, Arta has preserved its rich rural environment and landscape making it a must visit place. Every week you can enjoy traditional and crafts market there. In the summer months, the surrounding area includes further beaches and several golf courses where you will have a lot of fun! The village of Betlem is the ideal home for people wishing to feel in touch with nature while also enjoying a home with copious and sophisticated facilities. Enjoy!
Tags